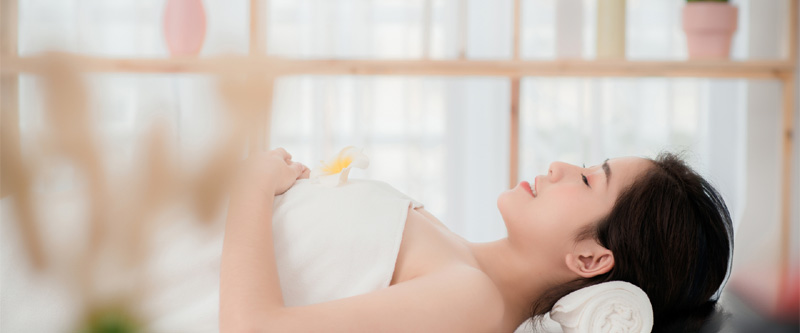 What is LYMPHSOUSHIN®?
Three powers of LYMPHSOUSHIN®
Main flow of LYMPHSOUSHIN®
Step1 Counseling
We will give counseling before the session while asking about your usual lifestyle and physical condition.(Inside of 120 min)
Warm with Estee Mat.
Step3 Open the lymph nodes
Apply essence to the main lymph nodes and apply pressure to open them.
Step4 Lymphatic Soushin Therapy Massage
The whole is loosened and the lymph is drained.
Step5 Warm the body again
It warms up again to calm the flow throughout the body.
I will talk about precautions and aftercare.
* Please note that services and fees vary depending on the salon.